Curtis Martin
Curtis Martin - founder of the Fellowship of Catholic University Students (FOCUS) and popular Catholic writer, speaker, and radio/TV host - speaks to thousands of college students about the heart of the Christian call.

Available for purchase on the store on November 1st. To get it sooner, sign up now!
....
Other Recommended Titles:
Jesus Is... (TBT version)
Presented by Lighthouse Catholic Youth:
Fr. Michael Schmitz, a renown and beloved speaker and spiritual guide to the Young Church, discusses the all-important topic of God's existence. Armed with his usual repertoire of lively humor and sound philosophy, Fr. Mike reveals the incredible implications of the question which Christ asks all of us: "Who do
YOU
say that I Am?"
This MP3 was featured in our monthly Young Adult Subscription,
Truth be Told!
Suffering (TBT version)
P
resented by Lighthouse Catholic Youth:
Fr. Damian Ference, popular Catholic writer, speaker, and professor at Borromeo College Seminary in Cleveland, shares his insights into the mystery of suffering. With moving personal stories and inspiring conviction, Fr. Damian reveals the depth of
divine
love as shown by his willingness to embrace the very
human
experience of suffering. This talk was featured as the July edition of
Truth Be Told
.
Why Do Women Do That? (TBT Version)
Presented by Lighthouse Catholic Youth: In this talk delivered to a group of college-aged men at the 2011 FOCUS Conference, nationally sought-after speaker Lisa Cotter addresses an important but often overlooked topic—emotional purity—in a humorous and genuine style. Using Taylor Swift lyrics to emphasize her point, Lisa proposes that emotional purity is essential for authentic love to flourish in any romantic relationship. This talk is perfect for every young adult, both men and women.
Our Lives Change When Our Habits Change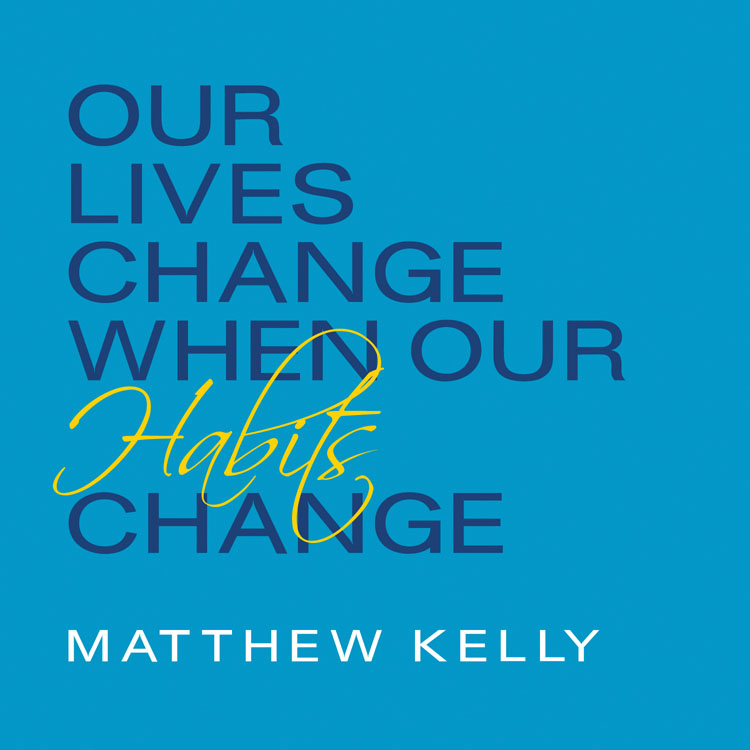 Matthew Kelly has inspired millions with the message that there is genius in Catholicism, but if the Church is to avoid falling into obscurity, individual Catholics must demonstrate its relevance through a dedication to becoming the best version of themselves. Matthew gives practical guidance in two dynamic talks on ways that we can change our habits to change our lives... and awaken the sleeping giant that is the Church.
From Love, By Love, For Love (TBT Version)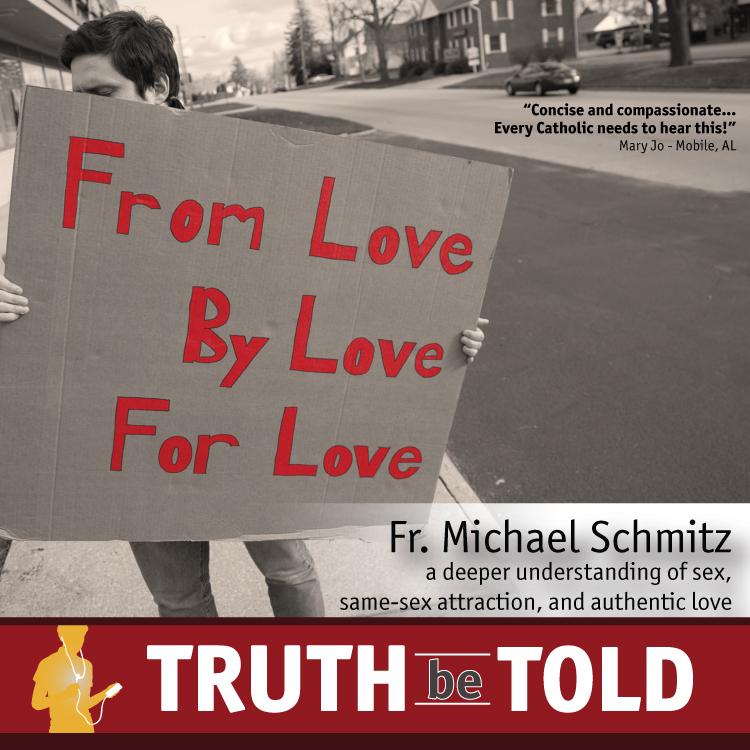 Presented by Lighthouse Catholic Youth: Father Michael Schmitz, chaplain of the Newman Center at the University of Minnesota in Duluth, tackles some of the most difficult topics in the Church today. With compassion, clarity, and energetic humor, Fr. Schmitz shows us that the Church's teachings on contraception and same sex attractions are rooted in the yearning for authentic love that is shared by all people, who are made in the image and likeness of God.
A Journey Through Advent: Reflections on the Sunday Advent Readings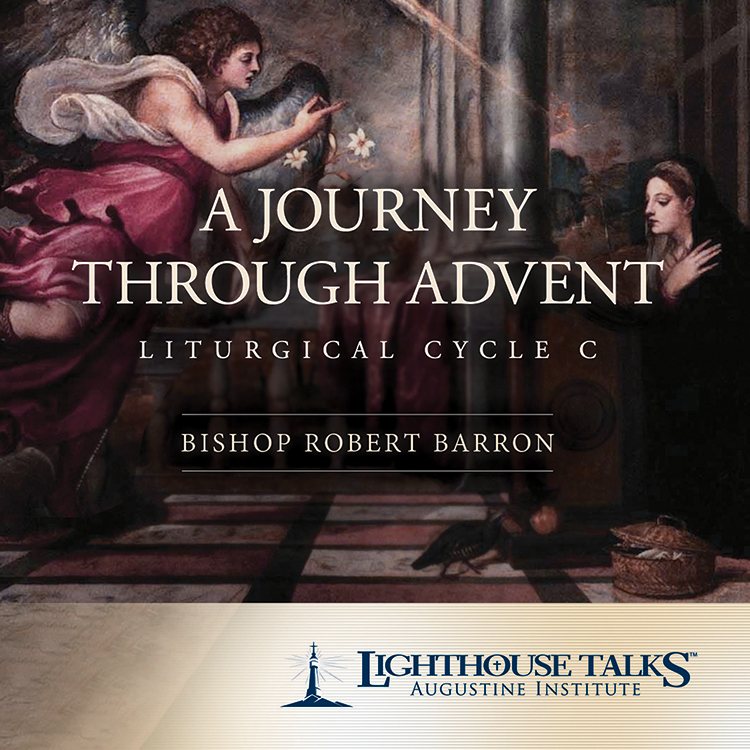 Get the most out of Advent and Christmas by following along with Fr. Robert Barron's homilies as he unpacks these profound Scripture readings:

Advent Week 1: Jer. 33:14-16, 1 Thes. 3:12-4:2, Luke 21:25-36

Advent Week 2: Baruch 5:1-9, Philippians 1:4-11, Luke 3:1-6

Advent Week 3: Zeph. 3:14-18, Philippians 4:4-7, Luke 3:10-18

Advent Week 4: Micah 5:1-4, Hebrews 10:5-10, Luke 1:39-45

Christmas: Isaiah 9:1-6, Titus 2:11-14, Luke 2:1-14

Epiphany: Isaiah 60:1-6, Ephesians 3:2-6, Matthew 2:1-12
The Year of Faith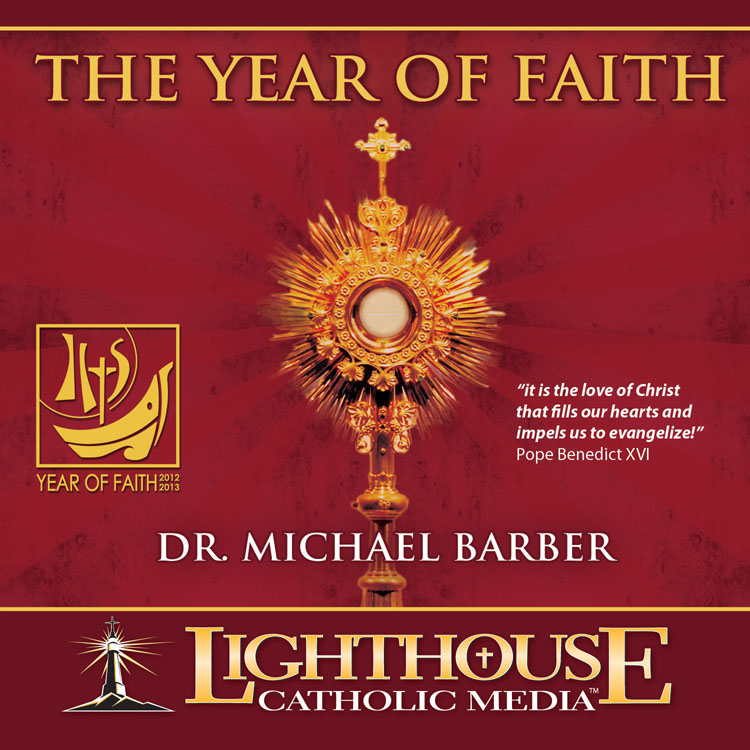 To celebrate the 50th anniversary of the Second Vatican Council and the 20th anniversary of the Catechism of the Catholic Church, Pope Benedict XVI has announced a
Year of Faith
to help Catholics revitalize their faith, to rediscover the splendor and beauty of the faith, and to inspire us to commit to the New Evangelization. In this talk, Dr. Michael Barber explains how the Catechism and Sacred Scripture can reignite the fire of our faith.
Light of the World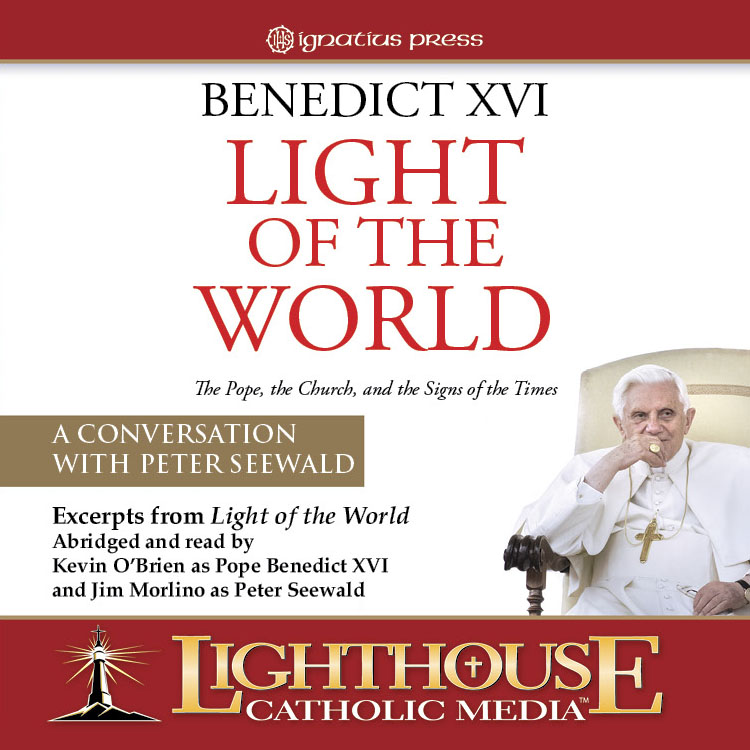 Taken from a week-long series of interviews with journalist Peter Seewald, this CD tackles head-on some of the greatest issues facing the world. What caused the clergy sexual abuse in the Church? Should the Church rethink her teaching on priestly celibacy, women priests, and contraception? Is Christianity the only truth? Never has a Pope dealt so directly with such wide-ranging and controversial issues as Benedict XVI does here.
Unlocking the Book of Revelation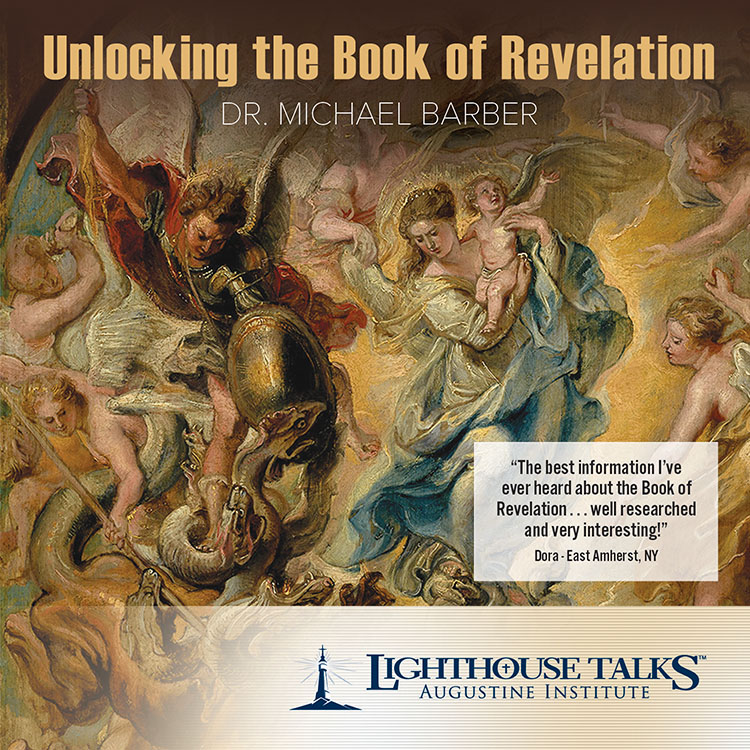 Dr. Michael Barber, host for Reasons for Faith Live on EWTN, is Professor of Theology and Scripture at John Paul the Great Catholic University. In this exciting presentation, he reveals the deep treasures hidden in the Apocalypse, demonstrating the practical implications for living in today's modern world. When is Jesus coming? Listen and discover the surprising truth!
Lectio Divina (TBT Version)
Presented by Lighthouse Catholic Youth: Have you ever tried to read the Bible but didn't really know how or where to start? In this talk, Mark Hart beautifully explains how to read, meditate on, and bring to life the Sacred Scriptures through a technique called, Lectio Divina. Find out how this form of prayer can help you enter into a deeper and more prayerful experience with the Lord.